Rachel Smith
15 Tips for Engaging on Instagram
When using Instagram for either personal or business use, it is important to remember that in order to grow your following, don't just focus on the content that you're publishing. To reach the most amount of people, and in return, grow your follower count, you need to be carrying out regular engagement. Engaging on Instagram is one of the best ways that you will build an active and authentic following.
We have put together 15 tips and tricks for you to consider when you are planning your content and engaging with your community on Instagram.
1 - Consistency is key
When it comes to Instagram engagement (or engagement on any social media platform in fact), little and often is the way to driving success. It is much better to spend 10 minutes each day engaging with other accounts, than to spend an hour once a week.
2 - Optimise your profile
Your profile is the first thing a user (and potential customer!) will see. You need to make sure you are using it to its full advantage. Ensure your contact information is correct and up-to-date, your bio is short and snappy, and you are using the web link to take customers to your website. Running regular social media audits will check over this.
Find out more about social media audits here.
3 - Start conversations
From studying your target demographic, and looking at your own social media analytics, you should see the type of content that your followers tend to engage with more. Whether that is photo posts, video posts, reels or stories, create content that is going to start a conversation. However, make sure you moderate the comments - which leads on to the next tip...
4 - Respond to comments and mentions
It is very important to monitor all of the notifications that you receive on Instagram, especially comments, mentions and messages. Try to respond to all mentions and comments, even if it's like a 'like' or emoji. It will show that you are grateful for their interaction.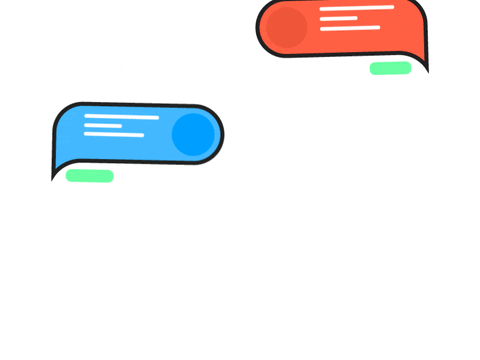 5 - Make the most out of your post captions
Instagram may be all about the visual content, but captions go hand in hand with this. Using both mentions and hashtags in captions has been proven to increase the overall engagement of posts.
6 - Always show customer appreciation
This is a fundamental part of running a business, and it transfers perfectly to social media. Showing your customers that you appreciate them is crucial to growing your following. Ways that you can do this include; running competitions when you hit follower milestones, engage with their content and sharing any customer photos that you are tagged in.
7 - Share exclusive offers
Sharing Instagram-only deals, contests and discount codes through the platform can help to boost engagement and following. While cross-promotion can work well, providing platform-specific offers gives people a reason to connect with your brand on Instagram in particular.
8 - Create branded hashtags
Use hashtags regularly in your captions as well as in replies to comments to increase your chances of being seen by other Instagram users. Creating branded hashtags helps to organise and track posts related to your brand, allows you to run and measure campaigns and give users a way to join the conversation.
9 - Use popular industry hashtags
Search for hashtags with words relevant to your content, then read through post captions to see what additional hashtags are popular. Start using those hashtags in your own captions and remember to monitor any effects it has on your analytics.
10 - Introduce user generated content
Encourage Instagram users to share their photos of your products by resharing their posts either on your story, or by reusing them as a grid post. Just be sure to get permission and give a shoutout when featuring someone else's content.
11 - Run a competition
Connect with new followers by running a competition. Let people enter by leaving a comment tagging a friend—a practice that could help your brand connect with new people in your audience's networks.
12 - Follow related accounts
Instagram's Explore feature (accessible via the magnifying glass icon) suggests accounts for you to follow and content you might find interesting. Use this tool to find like-minded individuals and businesses. Always follow up with engaging with their
posts to establish an initial connection.
13 - Location Tags (aka Geotags)
By adding location tags to your grid posts and stories, other people in your area are much more likely to come across your content. This feature is especially useful if you are attending an event, as you are able to connect with others much easier and faster (as long as they are geotagging too!).
14 - Cross-promote Instagram
Let your followers on other social media platforms know your brand is active on Instagram by cross-promoting your content. Don't hesitate to promote your Instagram account on your website, blog and elsewhere too.
15 - Monitor, assess and adapt your strategy
To increase your engagement, continuously assess your current efforts to find out what's working. What types of posts have the highest engagement rate? Which hashtags have the most active communities? What impact has building relationships on Instagram made on your brand's presence?
If you are struggling with keeping your Instagram active and finding the time to engage with your community, Rachel Smith Blogs can help you. We offer a range of social media packages to suit your business' needs and budget.